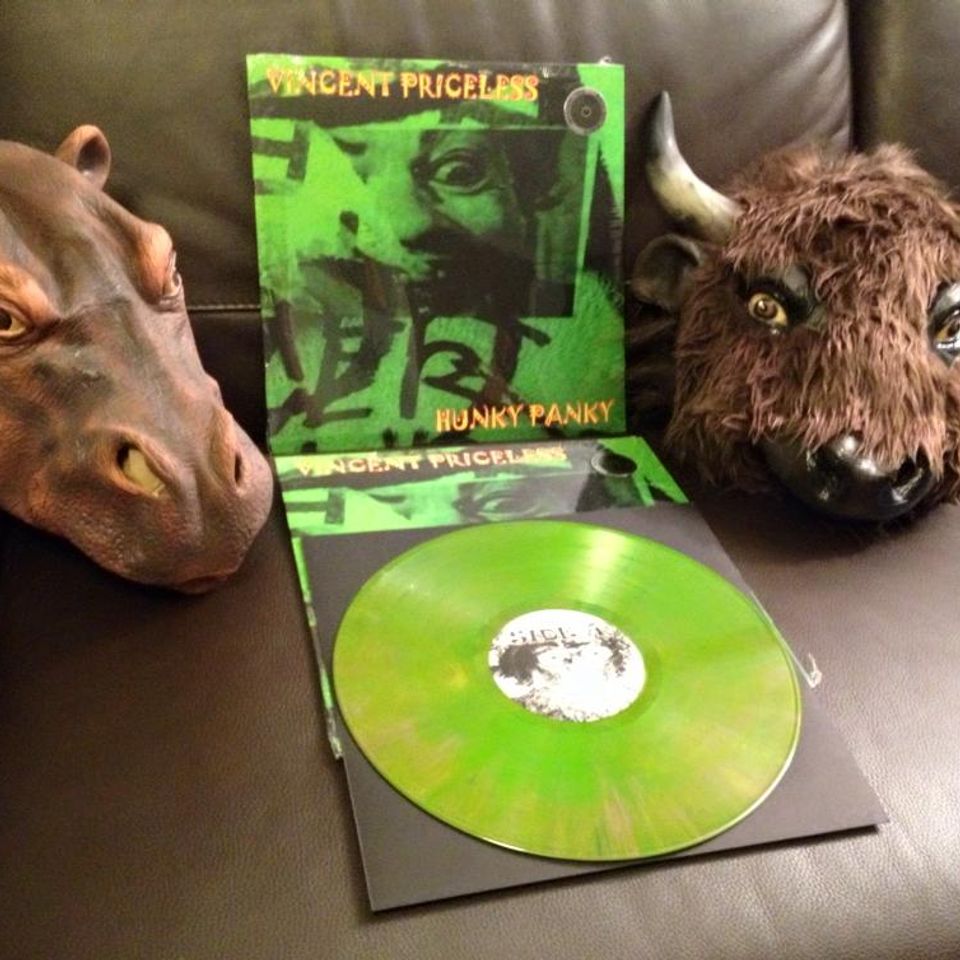 "Hunky Panky" Limited Edition 12" Vinyl!
Boutique Micro Run of 100 Random-colored lp's Available!
At long last, the 'Hunky Panky' small run LP is in the house! Limited to 100 pieces and pressed on random-colored vinyl, so no two records are exactly alike! Comes with download card for free access to MP3 or lossless WAV file versions of the album! (11) tracks of loud, original, nutty outsider Rock n Roll, outstanding playing by the likes of Tom Curiano, Art Quinn and Rock Anthony, and superior mastering by Tony Maimone. Woo!
HOW TO ORDER: Delivered to your corner of the world, postage paid! Order your copy today - operators are sitting by!
Bandcamp (preview & purchase):